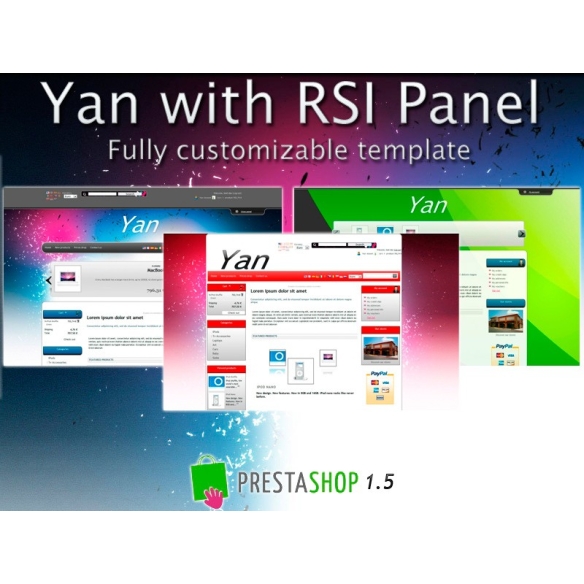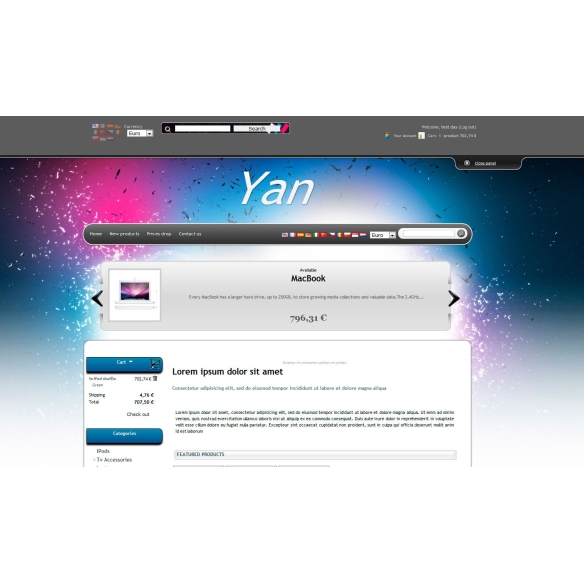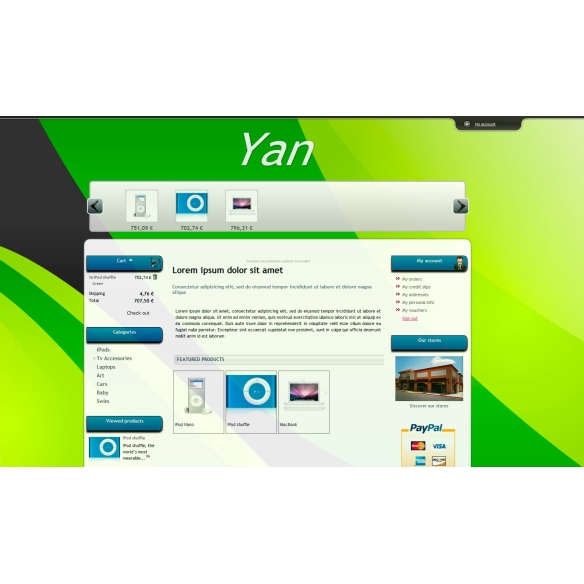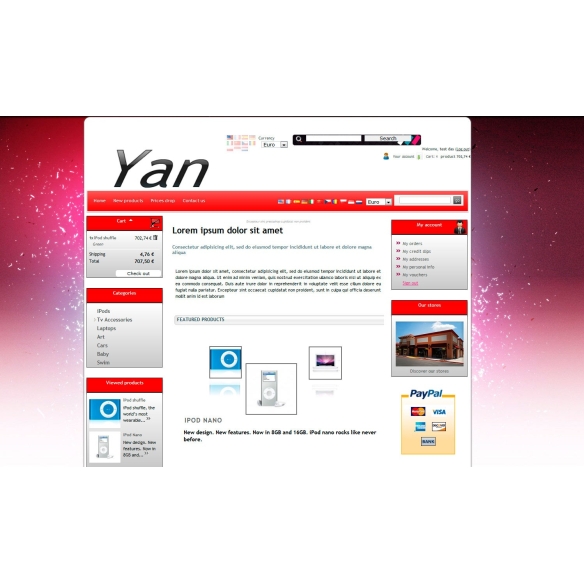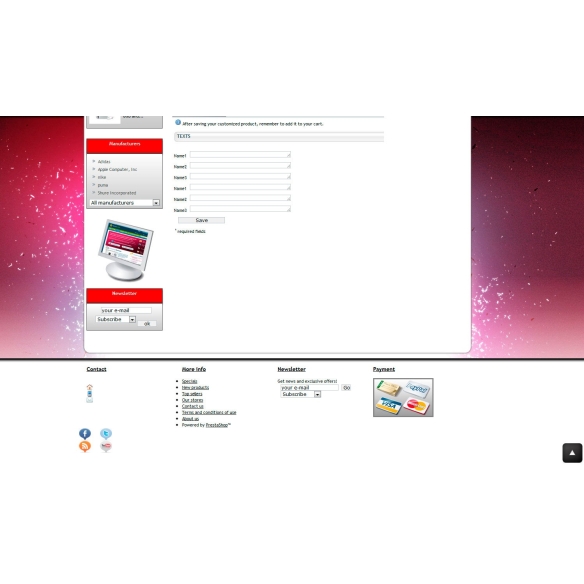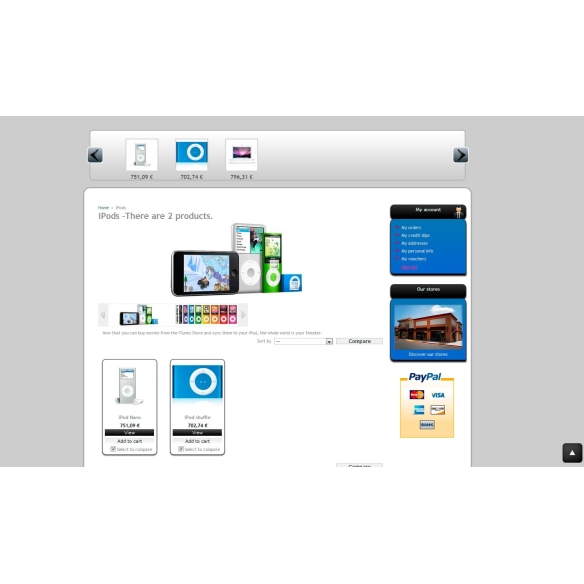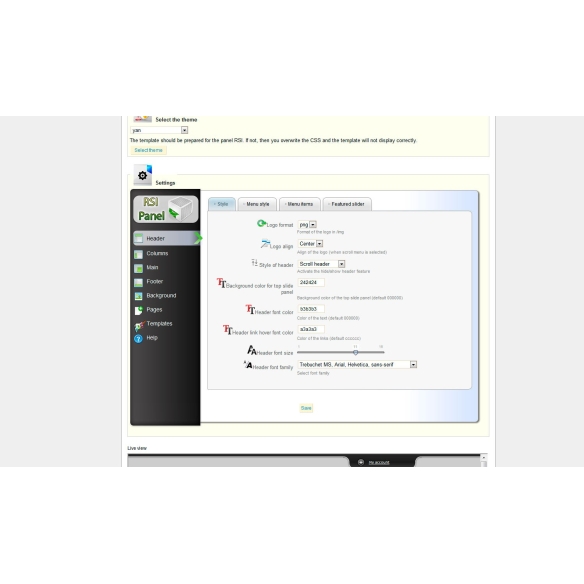 Yan with RSI PANEL - PS 1.5
Yan is a neutral template, fully configurable from the administrator with our exclusive RSI module PANEL
Product Features:
Version

:

3.1
Language

:

en, es, fr, cs, de, id, it, nl, pl, ro, zh
Compatibility

:

Prestashop 1.5
Multistore

:

Yes
Yan is a neutral template, fully configurable from the administrator with our exclusive PANEL RSI module. It comes with 15 predefined templates you can create your own with infinite possibilities for changing colors of blocks, 2 or 3 columns, footer big, small, sliding header, edit and lmenu and hundreds of colors and options.
With the RSI Panel module you can adapt the design to you needs, changing the background, column, header and footer position and type, changing colors of th blocks, texts, links, adding product sliders, and diffrent type of featured products in home page, and a lot of options more!!
Features:
Multilingual
2 diffrent Highlights slider
4 diffrent home featured
Select design (2 or 3 columns, left, right or bottom)
Customizable Menu
Customizable style (font, color, size)
Backgrounds interchangeable or random page
Backup Design
Scrolling , static Header or header in page
Footer web 2.0 style, large, or footer in page
Different designs for product listings
Links to social networking ajax
Customizable blocks (header and content)
Customizable buttons (color, borders)
Backgrounds Images or patterns
Compatible with firefox, explorer, chrome, safari, opera(opera dont support 1 slider)

Live demo:
http://prestashoptemplates.com.ar/test40
VIdeo:
Version

3.1

Language

en, es, fr, cs, de, id, it, nl, pl, ro, zh

Compatibility

Prestashop 1.5

Multistore

Yes