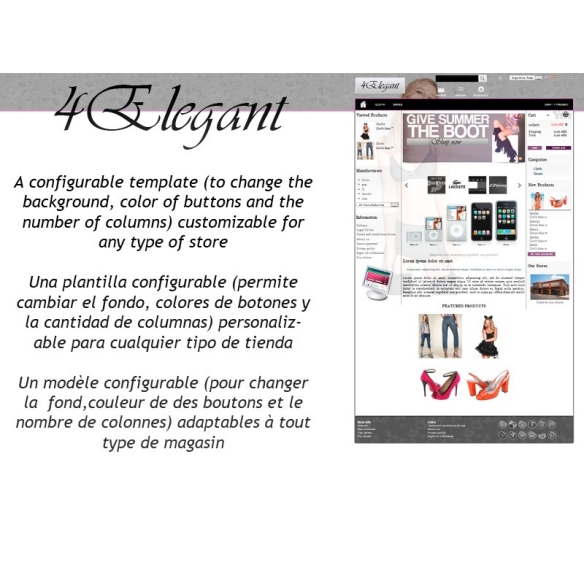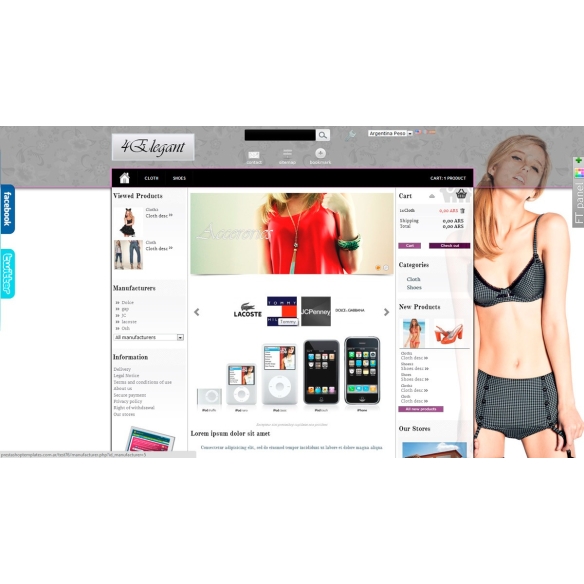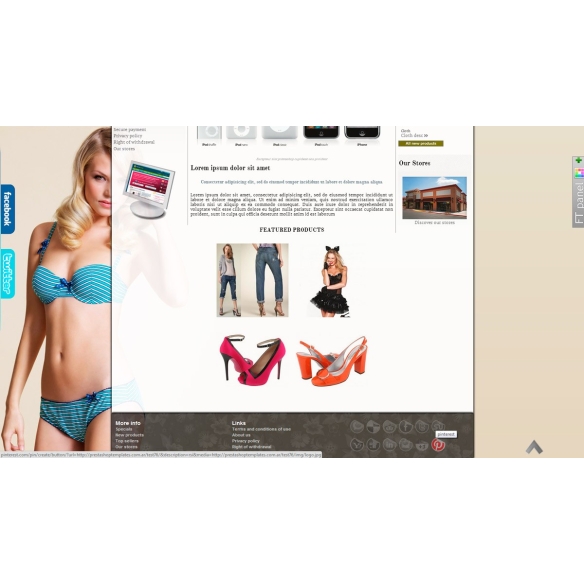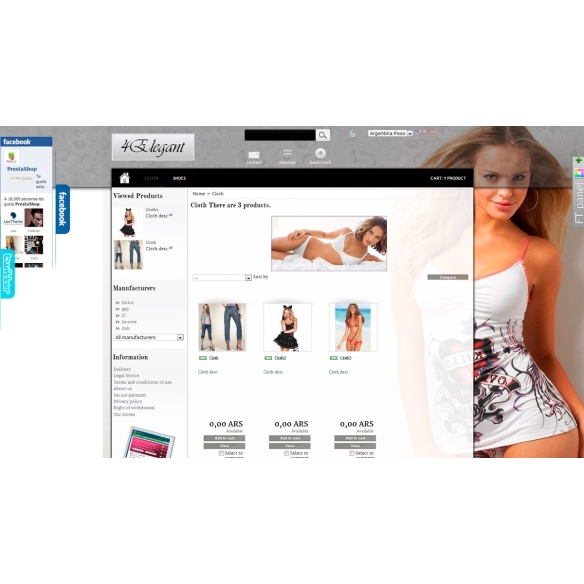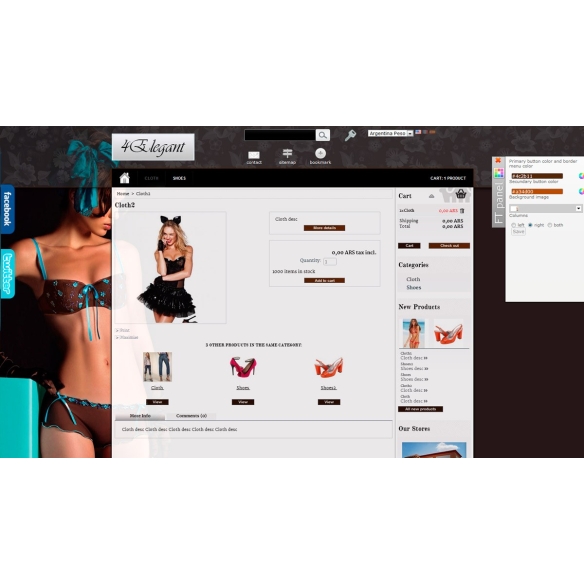 4elegant is a template for prestashop, ideal for fashion shops, shoes. It is customizable through a module (themepanel), which lets you change the background, number of columns (left, right, or both) and colors of buttons.
The themepanel only accessible from the administrator, and can upload their own images or folder modules / themepanel / icons (great for changing seasons or give a fresh air to your store) 
 It also includes a module facebook and twitter as sliding tabs (slideffan module) and a module for social sharing (coolshare)
To make matters worse, there is a module to show the manufacturers or distributors in an animated carousel (color pictures taken when mouse), and a module for Image slider that lets you insert titles and descriptions in different languages, and place several banners at once.
Also included Formglow module, which changes the color of the shadows by clicking the text fields (configurable from the administrator)
Features:
Aqua Slider module (multilingual slider)
Animated Home featured products
Go to top button
Horizontal menu
Slideffan module (facebook and twitter)
Coolshare module(for share on social networks)
FormGlow module(change shadow color of inputs)
SlideshowMS module (slide of manufacturers)
Themepanel module (to customize your design)
2 or 3 columns
Multilingual
Cross browser

Live demo
http://prestashoptemplates.com.ar/test76/
Video demo
Version

1.0

Language

en, es, fr, cs, de, id, it, nl, pl, ro, zh

Compatibility

Prestashop 1.4