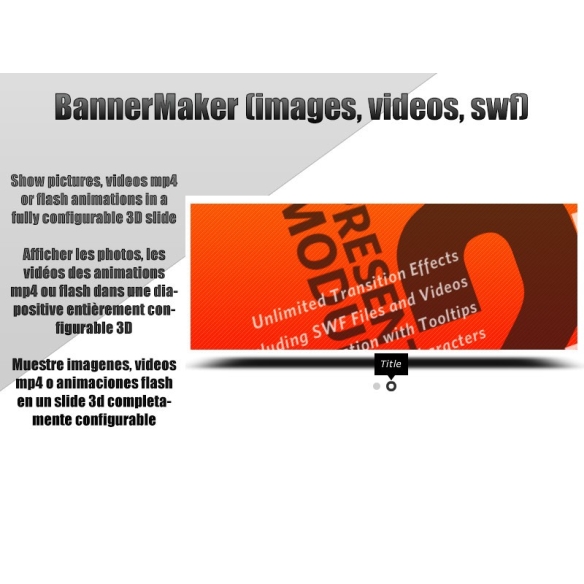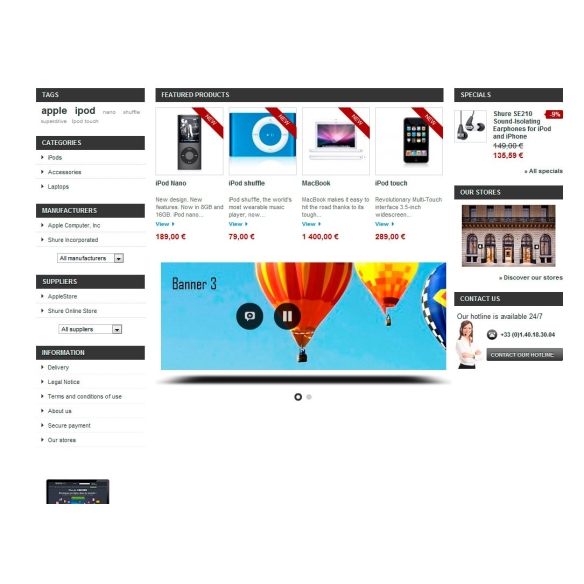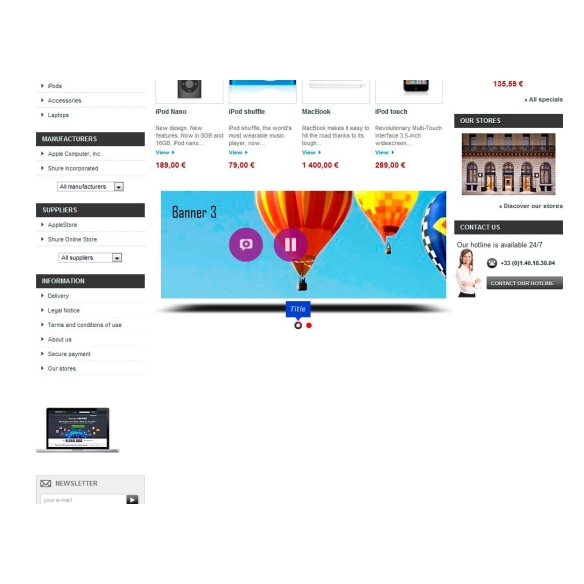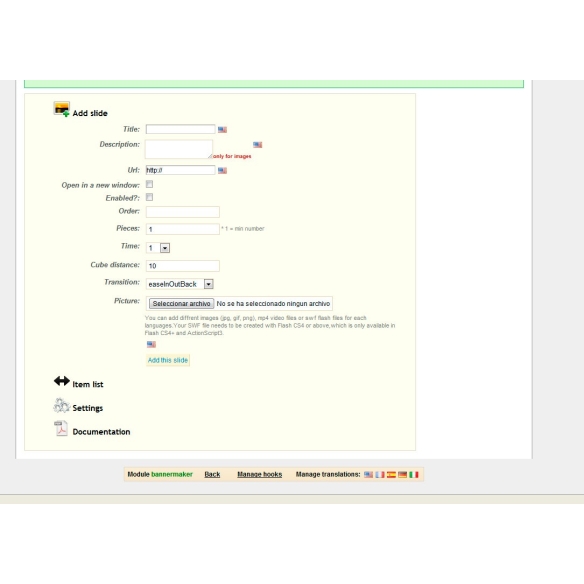 This module developed in Flash, allows us to show pictures (jpg, png or gif), video animations SWF MP4 or animated banners.
The module is multilanguage, so they may charge different files for each language, as well as various links, titles and descriptions. 
**Your SWF file needs to be created with Flash CS4 or above,which is only available in Flash CS4+ and ActionScript3. Use small mp4 files to avoid long time loads.
Features :
Loading images from the back office
Width and height configuration of the module, as well as width and height of images
Different types of animations and quantity of parts for animation
Color settings for the elements of the banner
Transition speed settings
It can be positioned in the home ,top, columns or footer
jpg, png, gif, mp4 and swf supported
Multilingual
Cross browser

Video:
Live demo:
Version

2.4

Language

en, es, fr, cs, de, id, it, nl, pl, ro, zh

Compatibility

Prestashop 1.2 / 1.3 / 1.4 / 1.5
Customers who bought this product also bought: