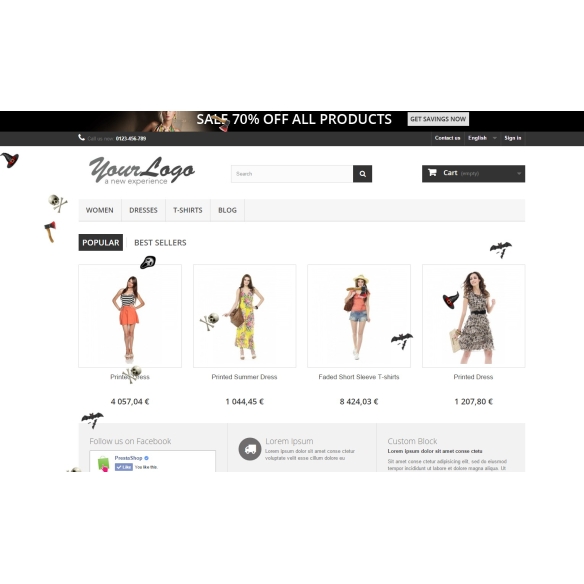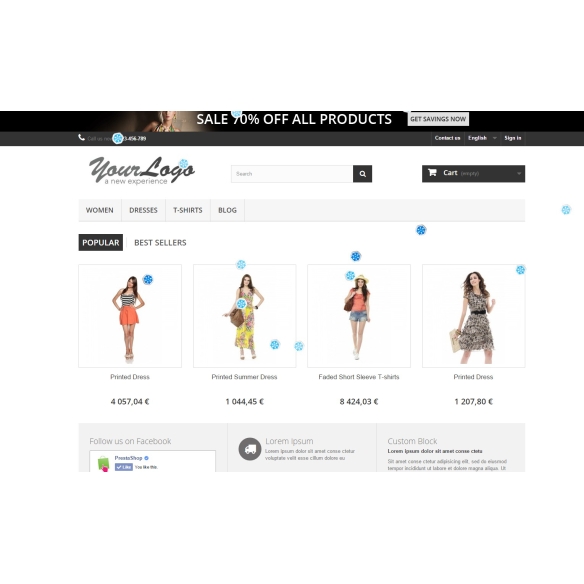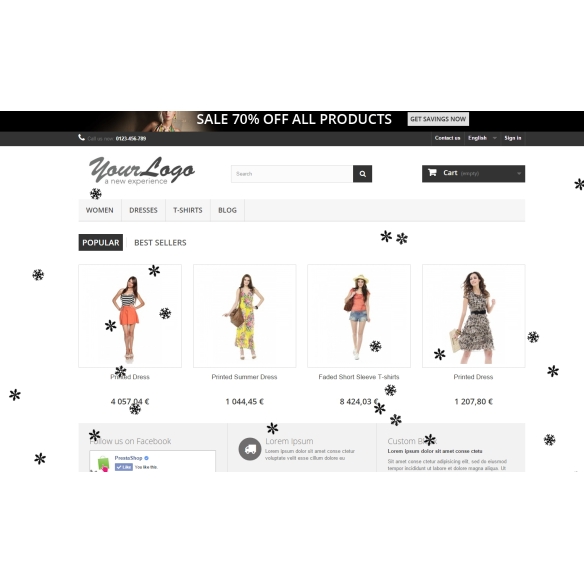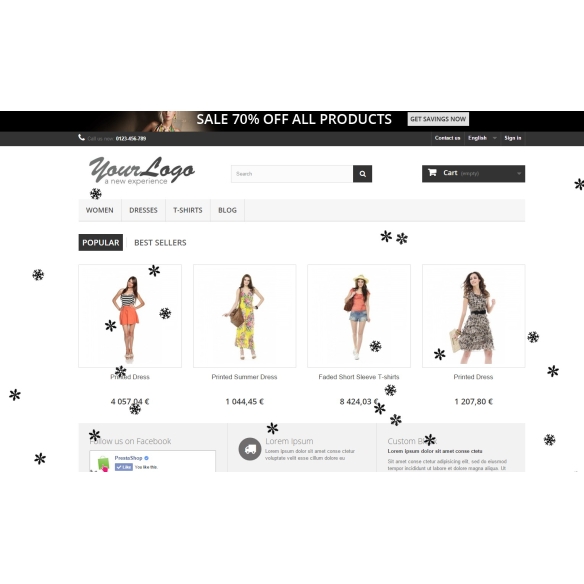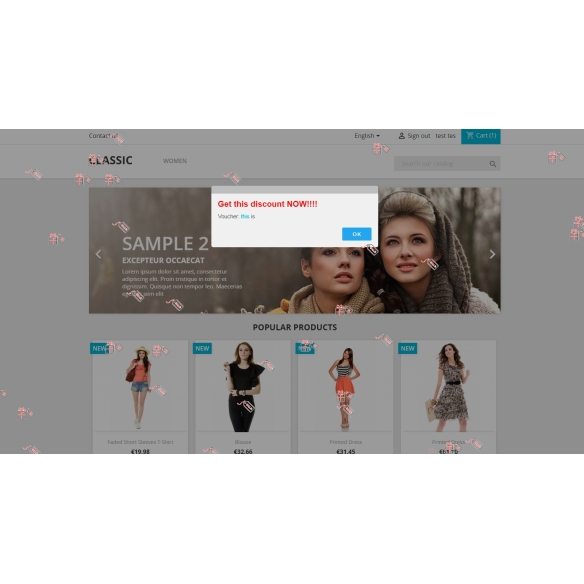 With RandomRain, you can display icons in the form of rain for any event or holiday (Christmas, Easter, New Year, Hot Sale), and display a popup with Voucher codes, videos, etc.
You can set  the icons type, speed, fading, and so on. The module is fully configurable from the administrator and  you can use your own set of icons and use it when you want!
RandomRain let you set the number of icons to show at same time, and the % of icons with link to any url in any lang. So, you can redirect a customer to a custom CMS page with a voucher, or link to a product with discount, a video, etc.
Increase your sales in special events like Hot Sale, Cybermonday, etc.

Features:
Links on the icons for each language
You can use your custom group of icons
Configure the speed, wind, melt, rotation and more!
Cross browser



Video:
Version

4.0

Language

en, es, fr, cs, de, id, it, nl, pl, ro, zh

Compatibility

Prestashop 1.3 / 1.4 / 1.5 / 1.6 / 1.7

Multistore

Yes

Updates

FREE
Customers who bought this product also bought: