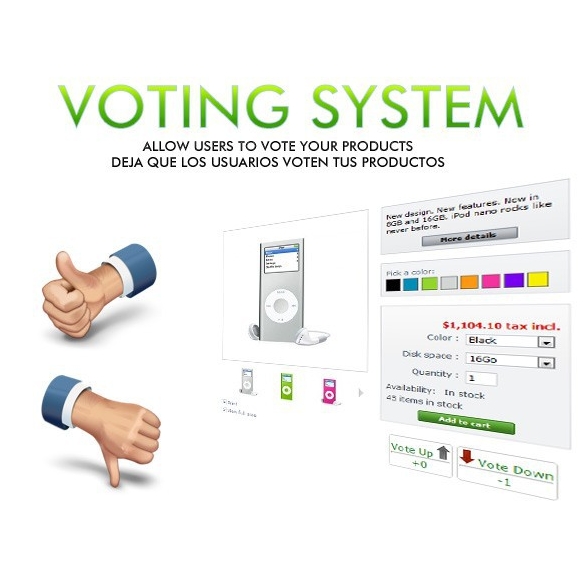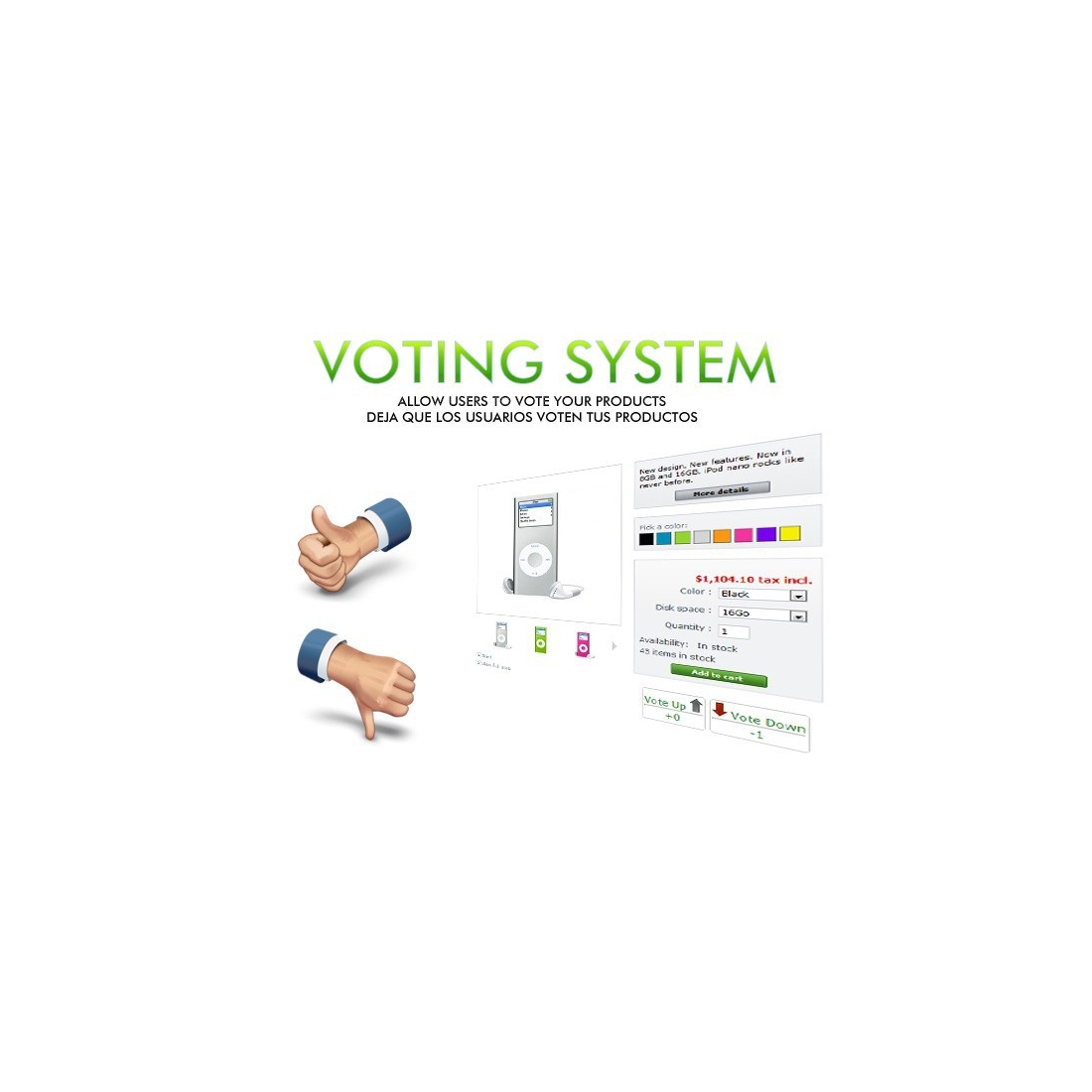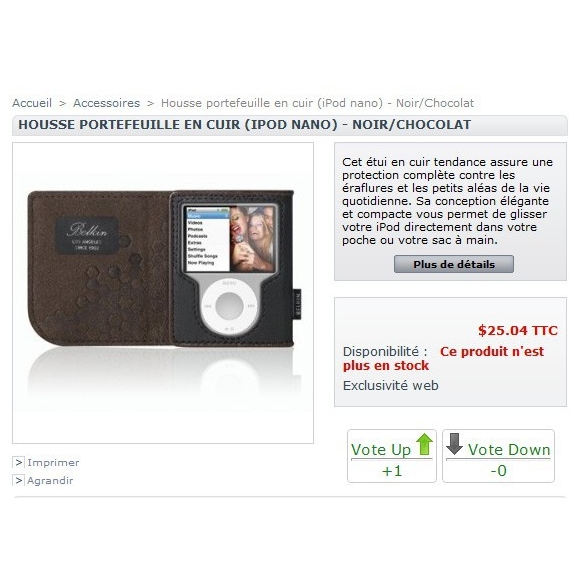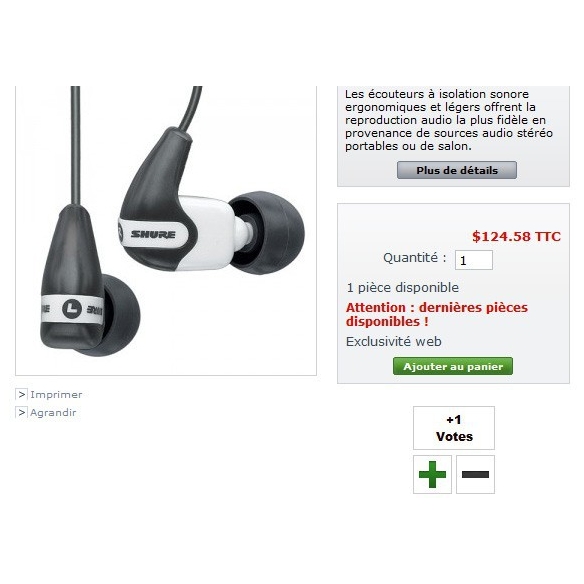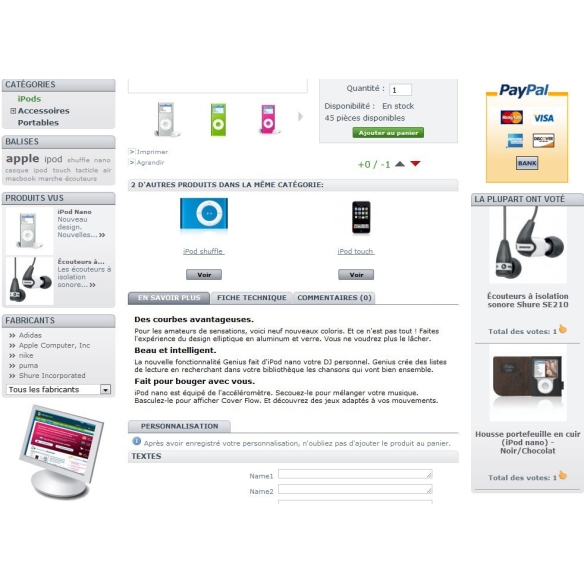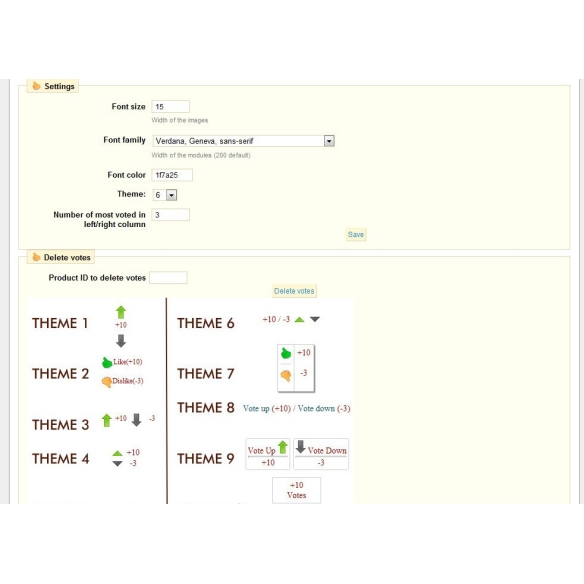 The voting module allowing users to vote for a product (if you like it or not) and show a block top rated products.
This module stores the votes of the IP users by preventing them from voting for the same product twice. You can set the text color, font type, has 10 different formats to display the vote.
 Know what products more pleasing to customers and develop campaigns and discounts for them!
Compatible with firefox, explorer, chrome, safari, opera

Multilingual
Video:
Version

1.2

Language

en, es, fr, cs, de, id, it, nl, pl, ro, zh

Compatibility

Prestashop 1.2 / 1.3 / 1.4 / 1.5
Customers who bought this product also bought: