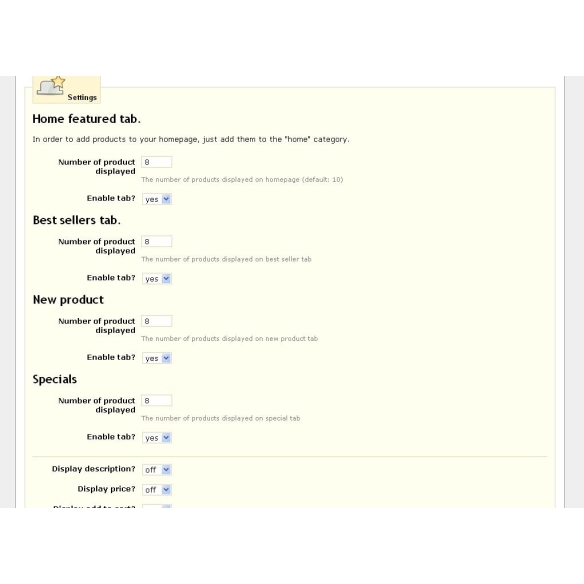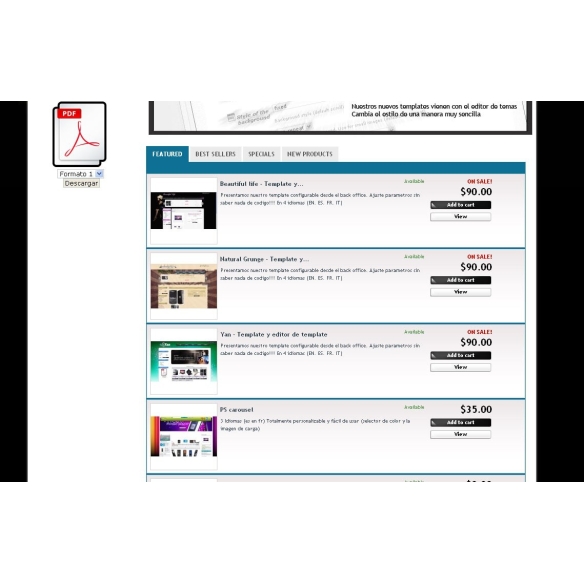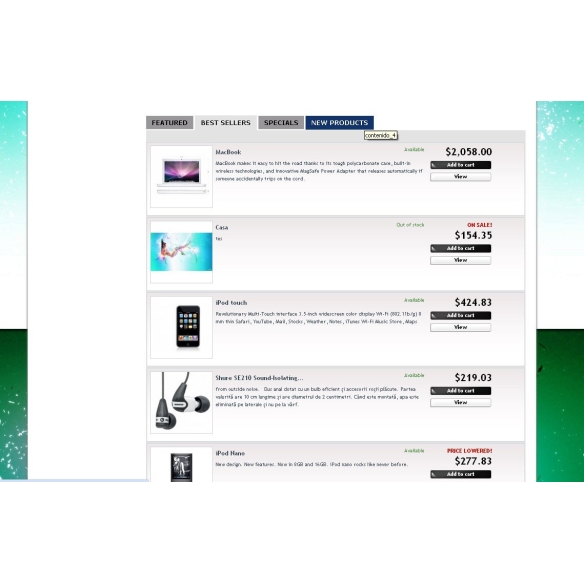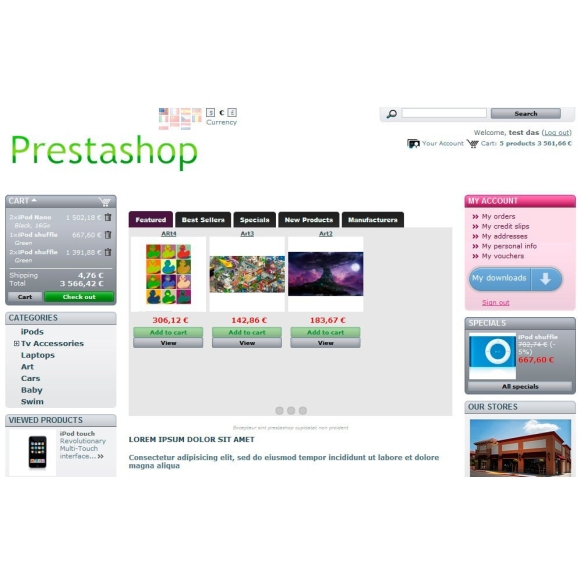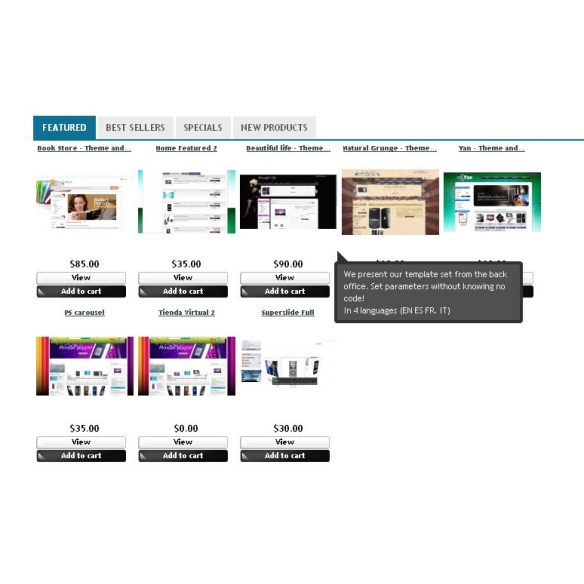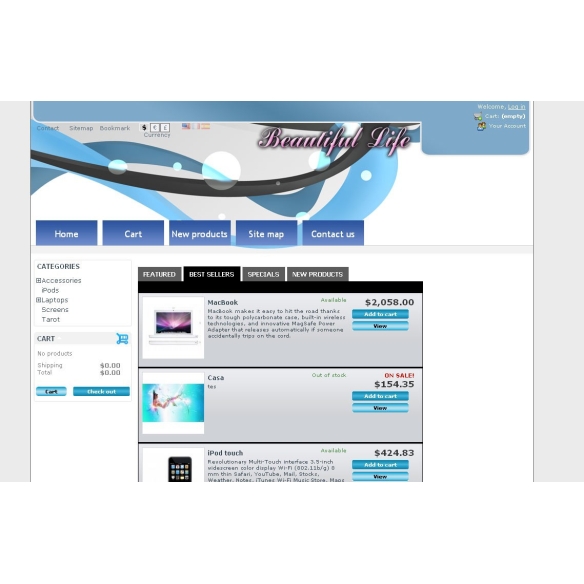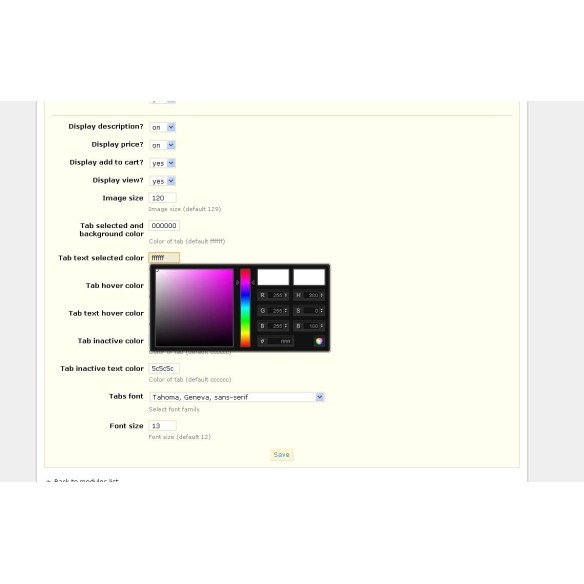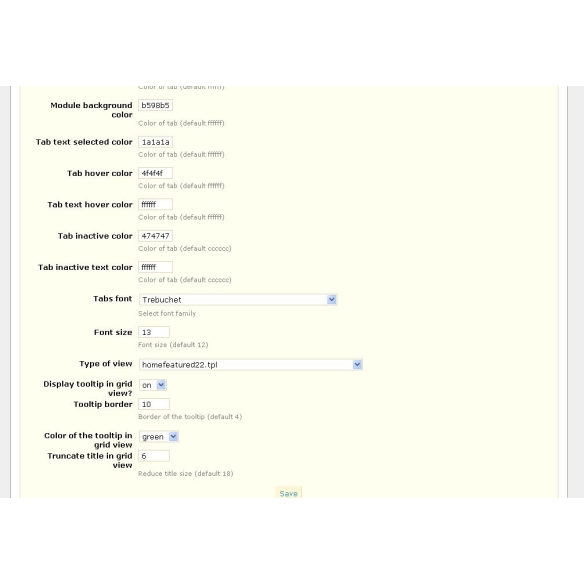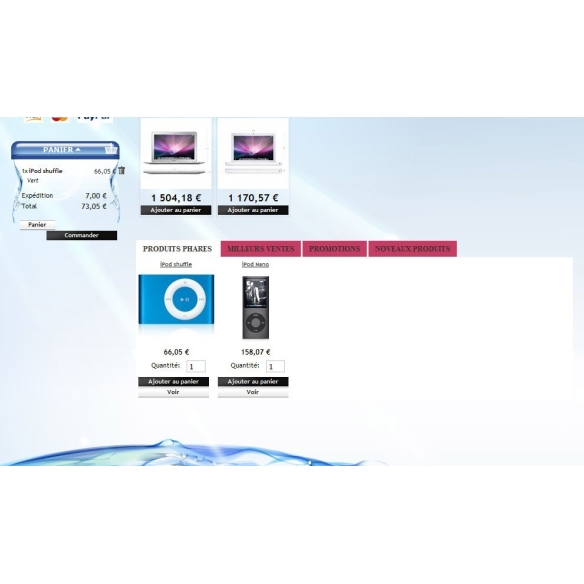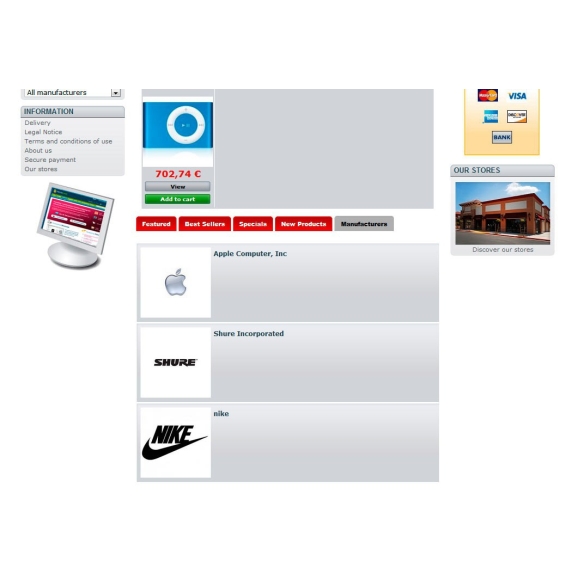 Displays products in home page in tabs (featured, best sales, prices drop, manufacturers and new products)
This item has been sold

67

times
Product Features:
Version

:

3.0
Language

:

en, es, fr, cs, de, id, it, nl, pl, ro, zh
Compatibility

:

Prestashop 1.2 / 1.3 / 1.4 / 1.5 / 1.6
Multistore

:

Yes
Displays products in home page in tabs (featured, best sales, manufacturers, prices drop and new products)
You can disable the tabs,  price, description, configure the colors,  butons, change image size and the option to order the tabs by price, date, name, etc.
For Prestashop 1.5, you can configure in multi store, to get diffrent configuretions for each store.
Features:
Multistore 
Multilingual
Tab colors and fonts  can customized from admin 
Cross browser

Runs on 2 column templates and 3 columns 
Added 2 type of views (grid and list)
Tooltip in grid view
added quantity form (only ps 1.3)!!!
Video:
Version

3.0

Language

en, es, fr, cs, de, id, it, nl, pl, ro, zh

Compatibility

Prestashop 1.2 / 1.3 / 1.4 / 1.5 / 1.6

Multistore

Yes
Customers who bought this product also bought: