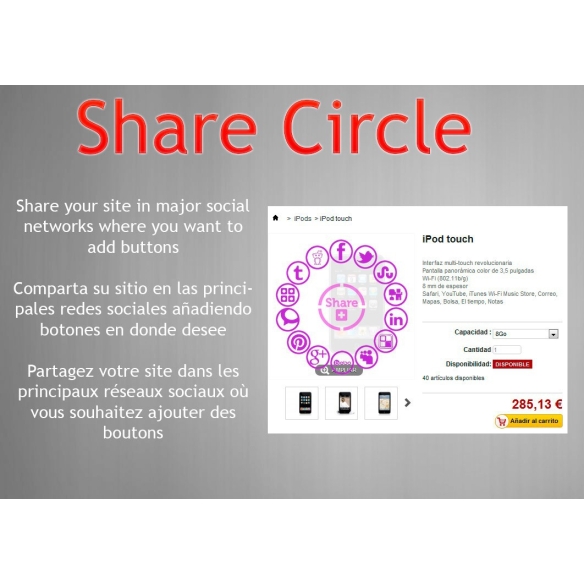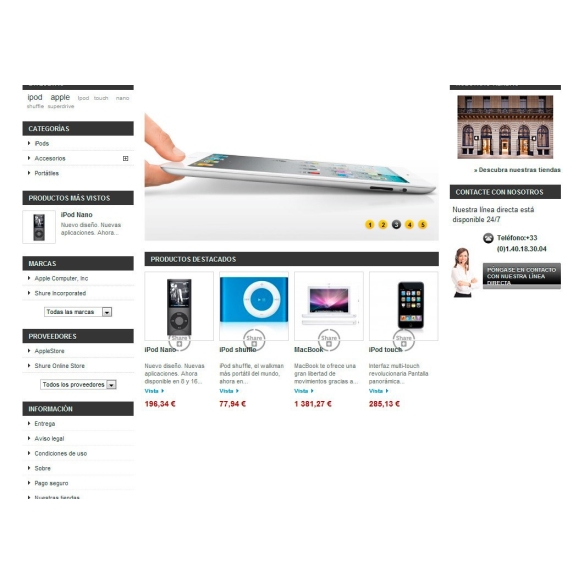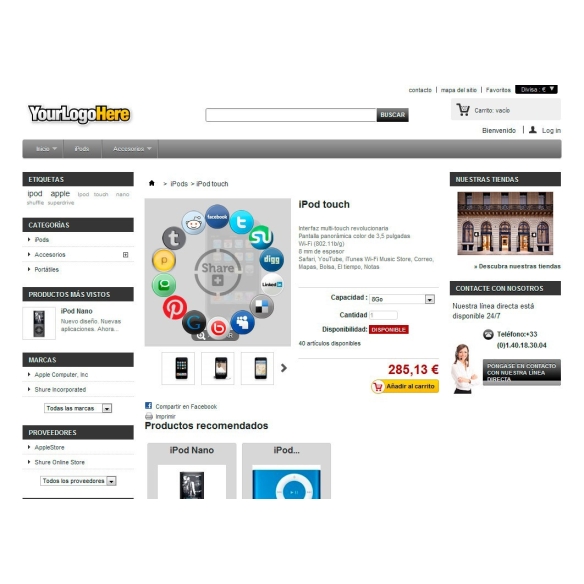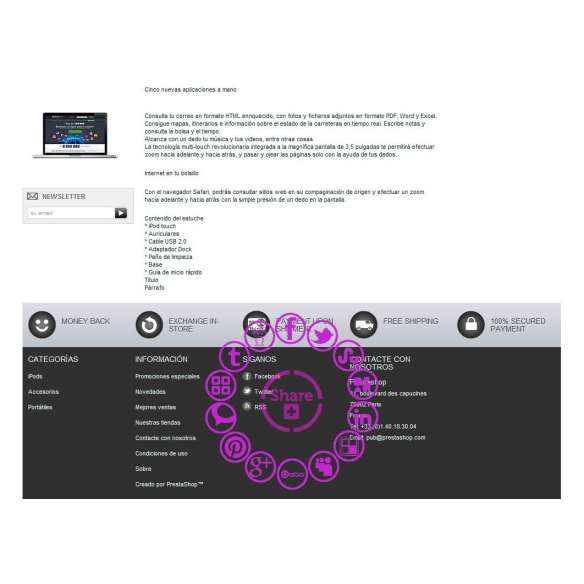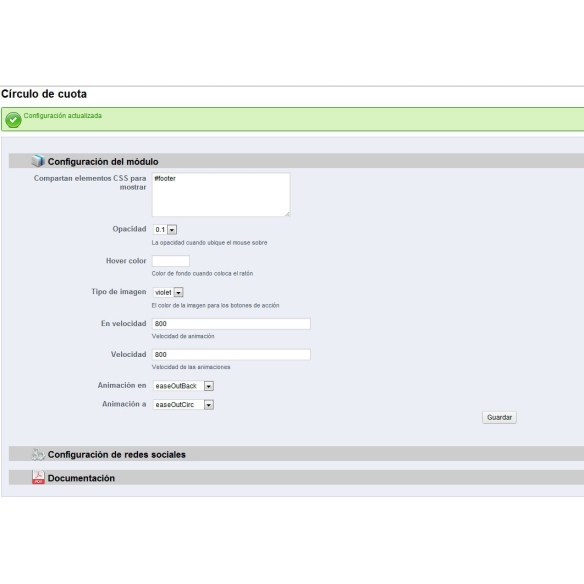 This prestashop module adds a circle with social buttons to any html element of your site. You can add to images, text, divs, etc.
The social networks included are: facebook, twitter, google +1, pinteres, tumblr, stumbleupon, digg, linkedin, delicious, myspace, bebo, technorati and more!
In the module configuration you can change the animation, speed, opacity, image type and background color.
The module share the current URL, so in product list, share the category not the individual url of the products.
Features:
Multilingual
Can be apply to any html element
This share the current URL.
Cross browser

Video demo
Version

1.0

Language

en, es, fr, cs, de, id, it, nl, pl, ro, zh

Compatibility

Prestashop 1.2 / 1.3 / 1.4 / 1.5