Having problems with PrestaShop?
Do not worry, whatever the mistake, we take care!
Our service ranges goes from Troubleshooting a administrator password lost, unable to load products in back office, errors in the front office,payment problems, javascript errors, templating, database connection, and any errors that are submitted in your shop.
Why you choose us instead other companies? Because we have the best rate in all marketplaces like Freelancer, codecanyon, PrestaShop addons store: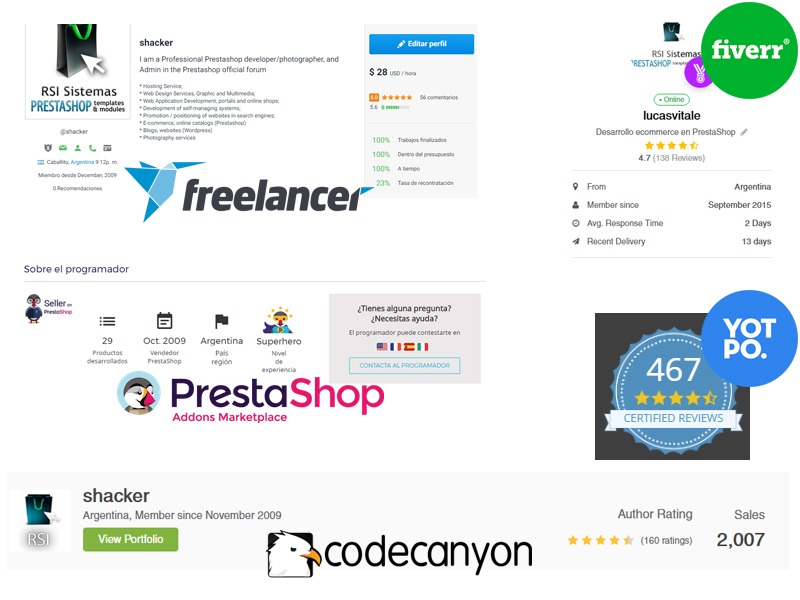 The service is hired by many failures you want to solve. If you have 2 issues, you must purchase 2 times the service. All the issues are solved in the same day.
If you have questions, you can contact us first for a quote: 
For a fastest support, please send the complete error description, and FTP/admin access to the site.